Pembrokeshire Coast & Skomer Island
The Pembrokeshire coast offers a huge diversity to the cruising yachtsman and women on bare Boat Yacht Charter. Sharpen your sailing skills within the Haven's 24 miles of sheltered waters extending from the upper reaches of the Cleddau Estuary, rich in history and estuary bird life, to St Anne's Head where the waterway meets the Atlantic Ocean. Explore the Pembrokeshire National Park coastline and the famous Nature Reserve Islands teeming with seabirds and wildlife. Skomer Island famous for the Puffin colony is well worth a visit.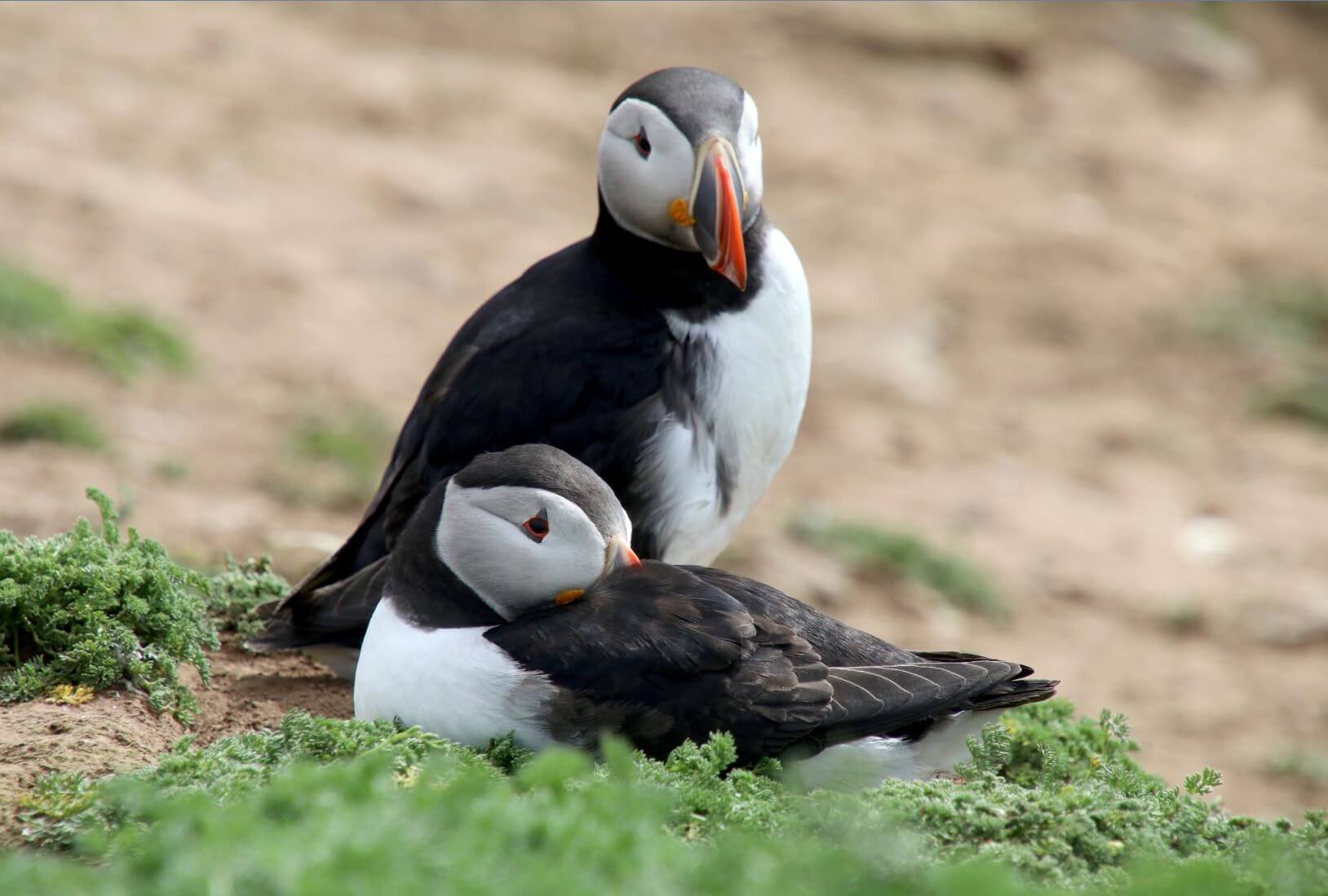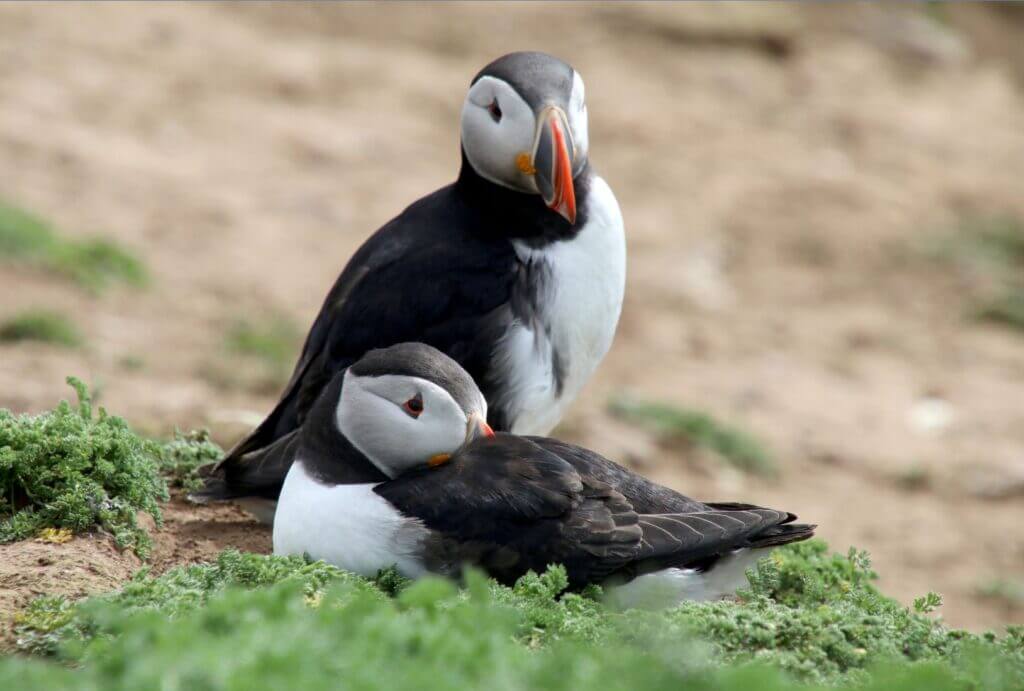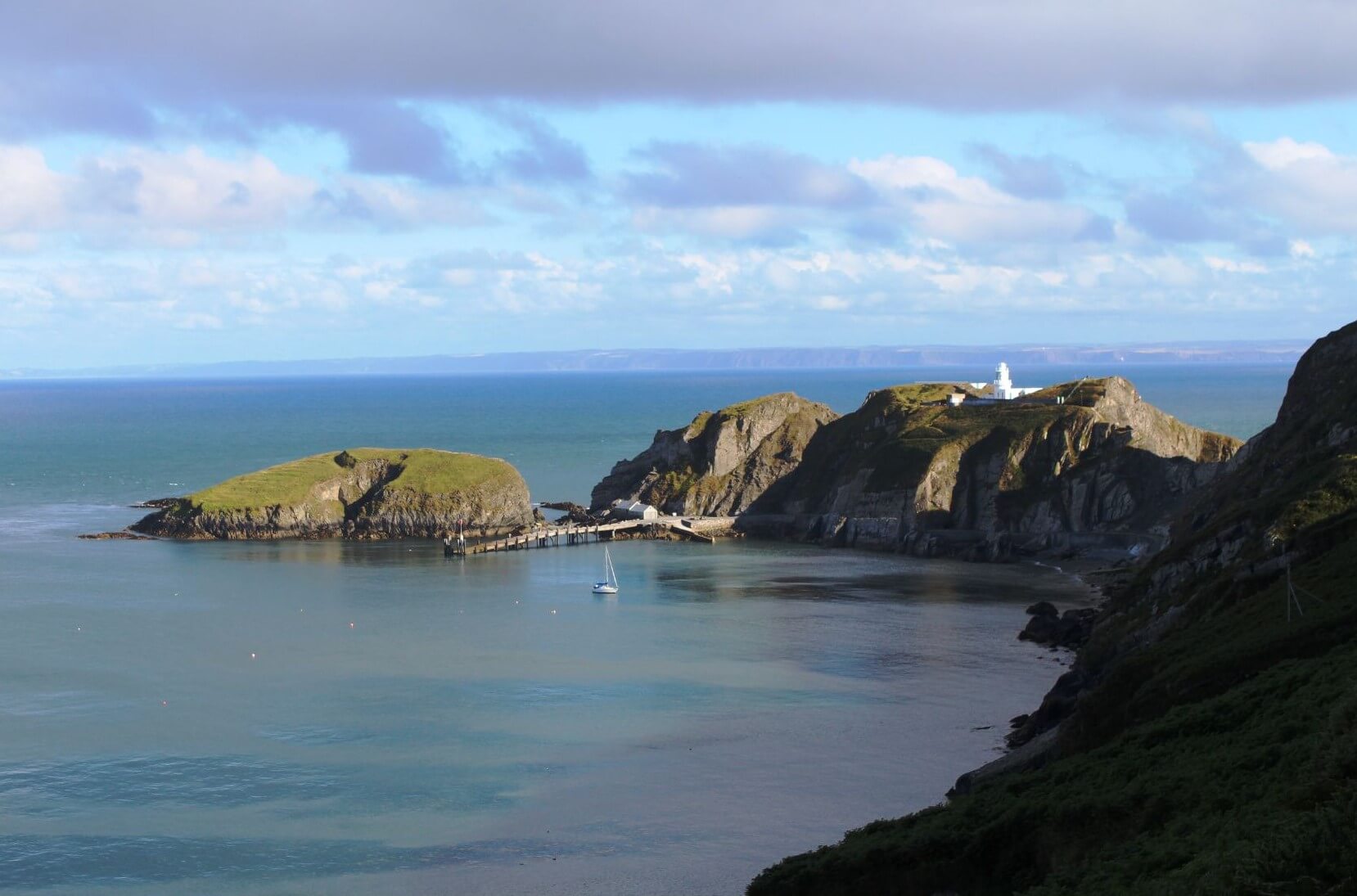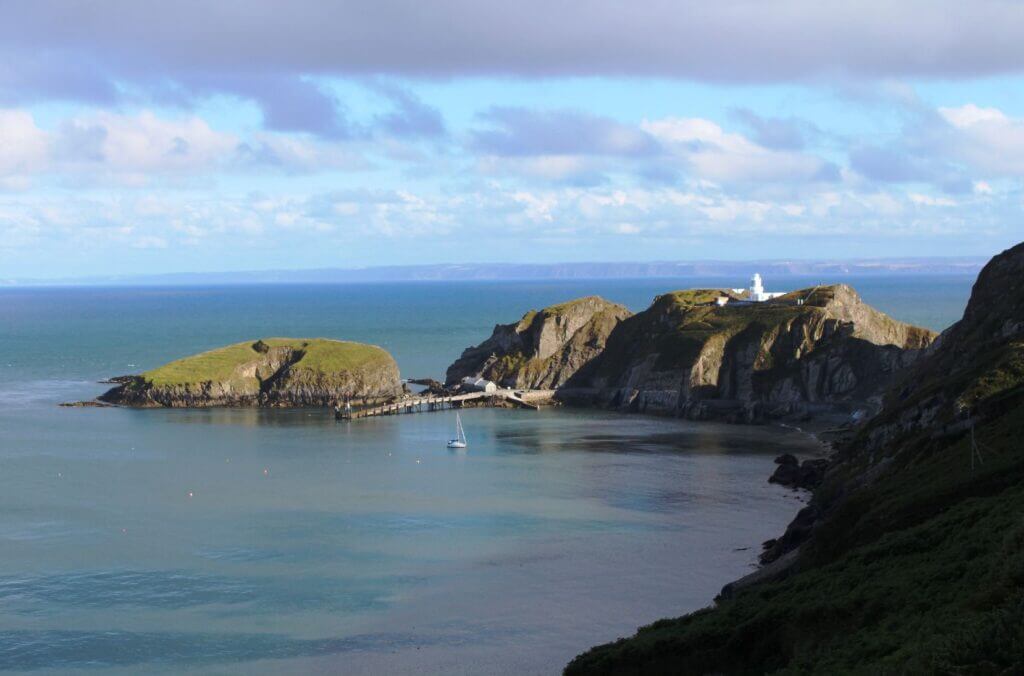 Lundy Island & The Wild Isles
Lundy Island approximately 40 miles SE from St Annes Head. Rare opportunity to go ashore and discover a rare maritime environment. Pop into the Marisco Tavern! 
Also discover the more remote outlying Wild Isles of the Pembrokeshire Coast Nature Reserve Islands. Puffins, Manx Shearwaters galore and the graceful Gannets of Grassholm Island. Skomer renowned for its Puffin, Razorbill and Manx Shearwater populations. Caldey island home to the Cistercian monks.
A must sail to destination. The idyllic Isles of Scilly are closer than you think. Lying west of Land's End the Isles are a haven of tranquillity. Basking in a microclimate caused by the gulf-stream. The white sparkling sands and crystal-clear waters create a paradise of anchorages in the archipelago to choose from. Sail from Neyland – Padstow – Isles of Scilly – Lundy – Neyland.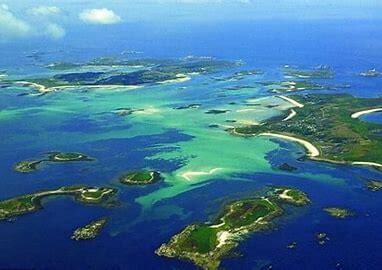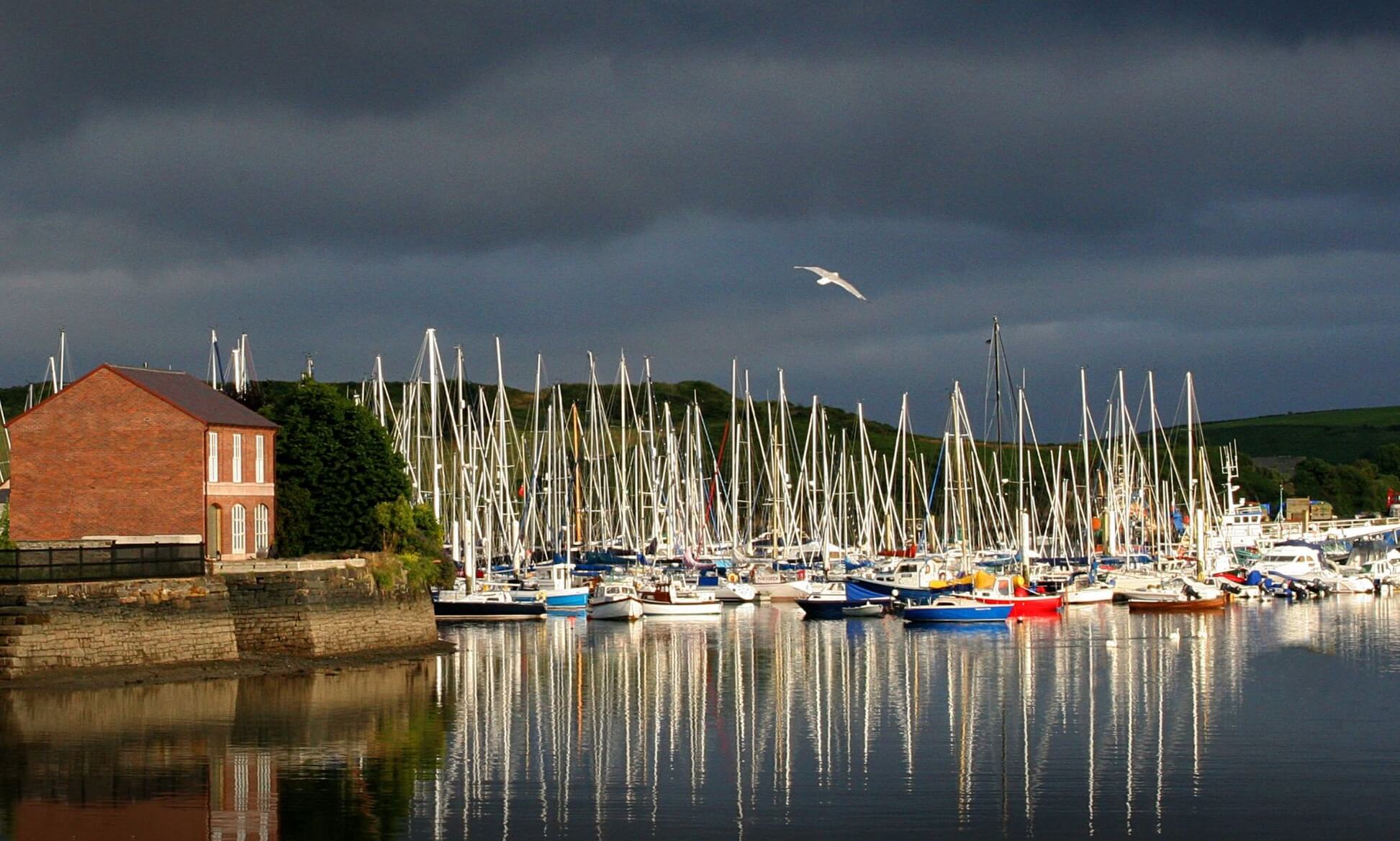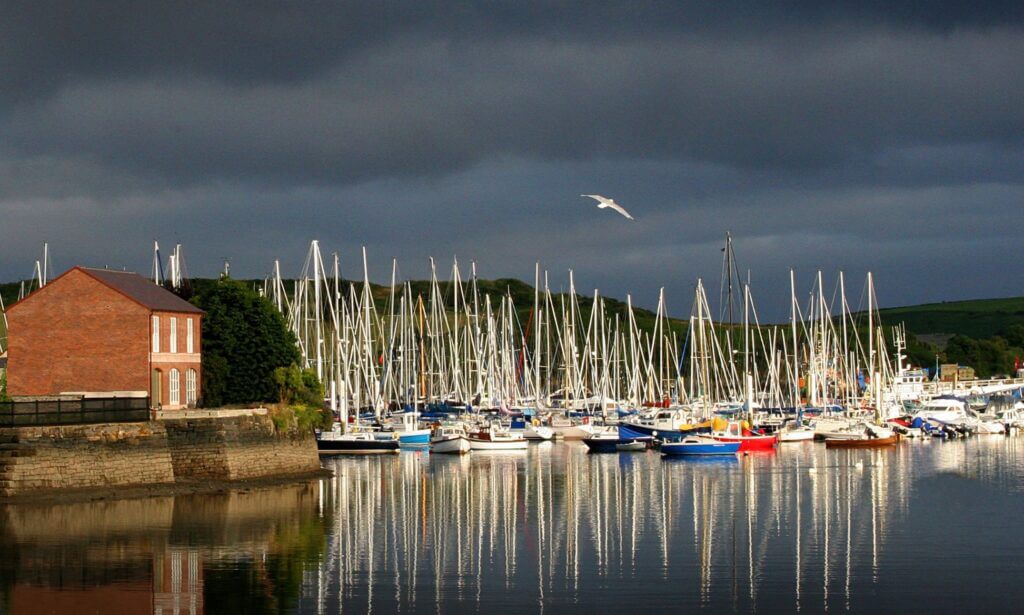 A warm welcome awaits the Skipper and Crew of any vessel that navigate across the channel to the Emerald Isles. Crossing the St Georges Channel from Neyland to Kilmore Quay will take around 12 Hours under sail with a favourable breeze.
From Kilmore Quay head along the south coast, to Dunmore East. Then onto Ballycotton where the Seafood & Shanty festival is held in June. Kinsale is the Gourmet Capital of Ireland & Cork has a bustling collection of cool coffee shops, vibrant art galleries, unusual museums and seriously good pubs.
Pop into Baltimore with the famous 'fort of the jewels' Dun na Sead, then past the Fastnet Rock heading to Roaring Water Bay. This mini archipelago has stunning, beautiful, wild scenery with an abundance of Islands, anchorages and watering holes. Southern Ireland is truly one of the most beautiful and stunning cruising experiences of the World.